Protected Safety Footwear.
Intellectual property as a driver for strategic design.
Protected Safety Footwear.
Securing intellectual property is a powerful way to create a competitive advantage over contenders in highly competitive markets. DEVELOPA knows how to develop product concepts that make use of the power of IP.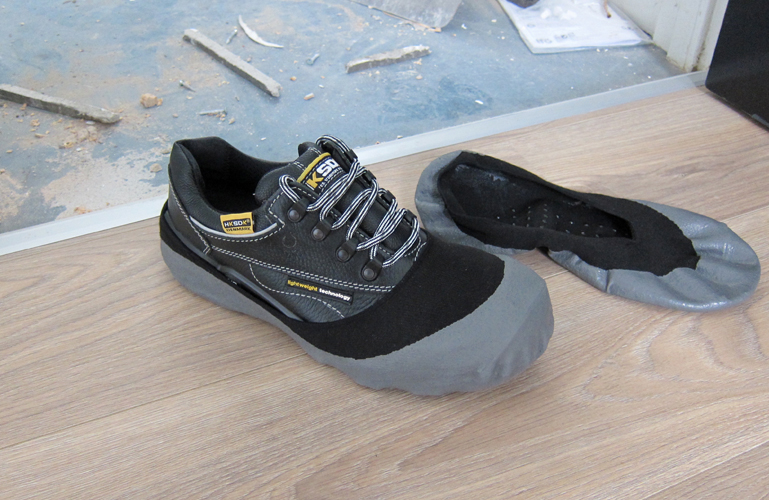 Safety2Shoes, an innovator in the market of safety footwear, asked DEVELOPA to create a new product concept with protectable competitive advantage. Our challenge was to strategically design for increased intellectual property protection, without driving up product cost. Working together with Safety2Shoes, DEVELOPA incorporated a defining feature that serves to increase product performance. DEVELOPA added a unique adaptation to the production process to form the new product characteristic without incurring extra production costs. DEVELOPA has been working with Safety2Shoes' supply chain in Malaysia on the product and production process towards the product market launch.
DEVELOPA roles: Design Research, Design Strategy, Industrial Design
Let's talk about project opportunities & challenges...